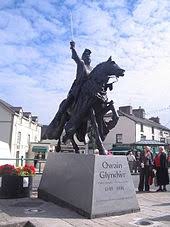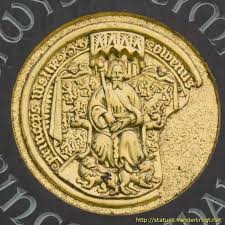 The Exhibition

The recent renovation of the Owain Glyndŵr Centre includes a new and exciting interactive exhibition on the life and times of Glyndŵr and his role as leader of the rebellion against English rule in 15th century Wales.

The Exhibition, which has been promoted and funded by Cadw and the Government of Wales, includes the following features:
A specially commissioned video of the proceedings of the parliament held on this site by Glyndŵr in 1404. Powerful men from within Wales and notable dignitaries from France, Scotland and Spain, were invited to witness his coronation as Prince of Wales.
Descriptive bilingual display panels depicting life in the late medieval period and the background to the Owain Glyndŵr uprising. They show Owain's links to previous Welsh princes, which supported his claim to the title Prince of Wales, and his battles for independence after 1400. The attempts at alliances with Scotland and France to this end are clearly displayed.

Interactive computer systems providing a chronological timeline of the history of Glyndŵr - from his early life and his career as soldier and lawyer, the causes of unrest in Wales, the resort to rebellion, and the subsequent war against English rule.

A mural by Scottish artist Murray Urquhart (1880-1972) portraying, in particular, Glyndŵr's decisive victory over the King's forces at the Battle of Hyddgen in 1402. The mural is unique in that it is the only mural of this size to adorn a public building before 1914.

A reproduction of the Pennal Letter, sent by Glyndŵr to King Charles VI of France in 1406, in which he refers to himself as Prince of Wales.

Authentic replicas of medieval costume and artefacts, including a broadsword and colourful banners of the sort Glyndŵr's men would have carried into battle.

Brass-rubbing - an opportunity to try your hand at this ancient art.